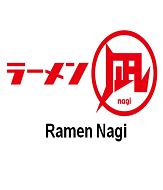 Ramen Nagi
Unbelievable NIBOSHI Ramen
You can enjoy the ultra rich boiled soup unique to Nagi as it is. Classic Niboshi Ramen.
In 2004,Ramen Nagi founder Ikuta Satoshi opened a tiny restaurant with ramen-loving friends in Fukuoka, Japan.
Because of the limited dining space, customers were encouraged to share tables and his intimate restaurant,Chef Ikuta produced his ramen in front of each a customer.
This ground-breaking restaurant became the first in the world to serve a different type of ramen everyday for 365 days of the year.
In a short time, his restaurant became so popular that customers had to queue to be served.
Then, Chef Ikuta arrived at the ramen that customers feel like eating heartily Niboshi.
3 Strengths
Super Rich Soup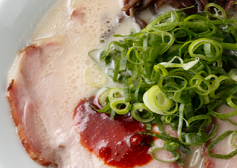 Super rich soup is made from loin bone and pig's feet which are boiled for 20 hours over high heat.
The ingenious recipe is secretly.
Enjoy exquisite balance of 3 flavors(sweet , umami , salty)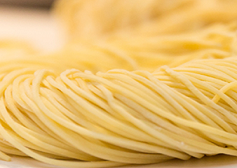 Nagi's noodle combined 2 most popular noodles in Japan, traditional dried noodle and raw noodle.
This combination creates unique and only one taste.
You should enjoy amazing taste in any firmless of noodle.
Proprietary 8 flavor chili pepper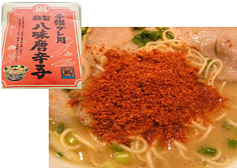 A mixture of Japanese , Korean and Mexico's spices.
This addictive spicy chili pepper goes well with Nagi's rich soup well and fully fill you up!

Original King(Butao)
---
Luscious signature tonkotsu pork-broth.
Award-winning tonkotsu pork-broth prepared in the traditional method,mouth-wateringly rich,fresh,and aromatic;special handcrafted noodles and classic Nagi pork chashu.

Unbelievable NIBOSHI Ramen
---
Use 60 grams more than the finest anchovy full bowl uniquely blended super deep soup more than 20 of niboshi that was carefully selected from all over Japan.
Philippines、Taiwan、U.S.A、Singapore、China、Hong kong