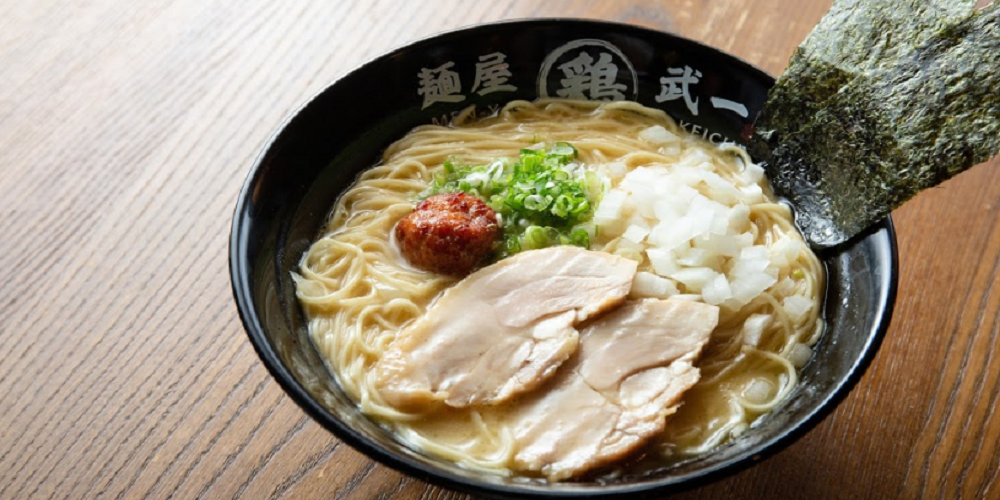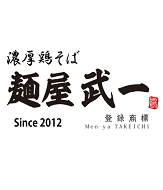 Menya Takeichi
A unique collaboration between Ramen and Yakitori chefs established a new ramen concept restaurant in Tokyo Shimbashi.
a new ramen concept restaurant
Our ramen soup recipe is based on fresh chicken ingredients that are boiled and stewed for a long period of time to extract all the nutritious substances including collagen. The soup is characterized by a white creamy and smooth composition. The secret behind this heavenly Chicken Ramen lies in its tasty, rich, thick chicken broth – the result of the painstaking simmering of chicken and chicken bones, and the addition of springy noodle, ultra tender chicken breast, and half boiled egg. As you pick up the noodles, each strand is perfectly coated with that soup and oil.
3 Strengths
Have a wide target range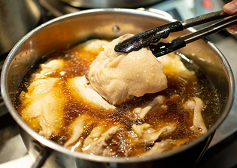 Collagen-rich white chicken broth is perfect for health conscious people. Chicken is a borderless product with few religious restrictions.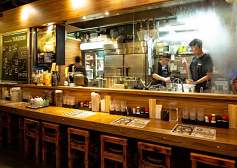 Since the soup is delivered by freezing from the factory, there is no need to cook the soup at the store, and it is effective in reducing labor cost, utility cost, and industrial waste cost of the bone.
The ramen is particular about chicken, so it goes well with yakitori and other izakaya dishes.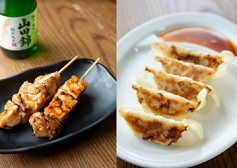 It is possible to provide Ramen suitable for store concept ,Japanese foods like yakitori and IZAKAYA style menu without losing the uniqueness and commitment of being a ramen specialty store.
NOUKO SHOYU CHICKEN SOUP RAMEN
---
This is a chicken noodle with soy sauce and thick chicken soup that is difficult to combine. It finally came into being after a long struggle to develop a matching soy sauce!

NOUKO SHIO CHICKEN SOUP RAMEN
---
The rich chicken white soup with lots of collagen is mixed with a special salt sauce. It is the classic chicken white soup noodle.
Thailand,Vietnam,Cambodia,Malaysia,China, Singapore,Hong Kong,Germany
Looking for foreign partner,Area partner