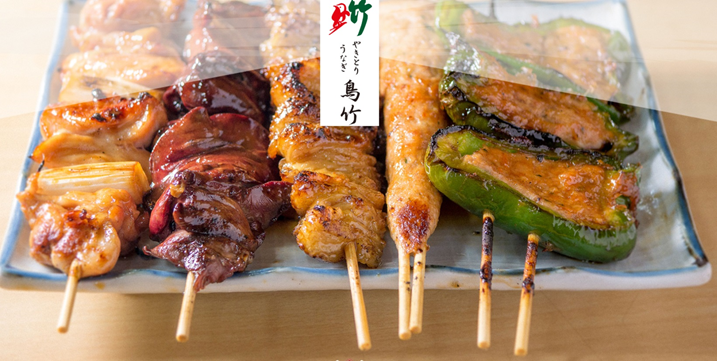 TORITAKE
Since 1963,56 years of chicken skewers restaurant.
You can enjoy many parts of chicken!
Many parts of chicken are used to make yakitori.
Chicken meatballs,chicken wing,liver and thigh meat are popular forms of yakitori.
Toritake uses the secret recipe sauce which is continuously brought from generation to generation.
We value these things for our restaurant that high cooking skills , using fresh ingredients , keeping the light on traditional taste and offering cozy place.
Toritake tries make restaurant which is loved by people at all times.
We do hope to serve our authentic taste in your country
3 Strengths
Authentic cuisine, 56 years in the heart of Tokyo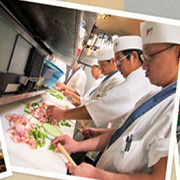 Toritake is loved and patronized by Japanese people at a restaurant hotspot in Tokyo for 56 years.
All the dishes are made from fine ingredients and carefully cooked by a chef of great long experience.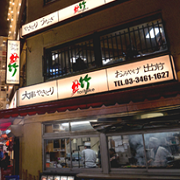 Toritake serves wide variety of chicken menu and also serves rice menu and salad.
The wide variety of traditional Japanese menu attracts more customers.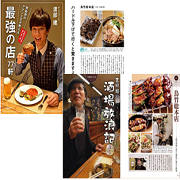 One of popular Japanese TV program covered the Toritake as a good place for eating and drinking
Toritake appreared in a magazine which is written by one of the most famous gourmet in Japan.

Yakitori
---
Many people prefer Yakitori grilled over a charcoal fire.
Some prefer salt,others prefer tare sauce for yakitori seasonings.

Stews
---
The taste of stews depends on the soup stock.
Therefore Toritake take soup stock every day.
Enjoy Miso soup, Jellied broth and so on.