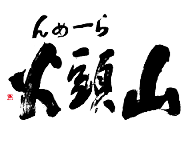 Hokkaido Ramen Santouka
A gentle flavour in the mouth that soon develops into a deep flavour
Since the 1980s, Hokkaido Ramen Santouka's salt flavoured ramen dish has taken the world by storm. It is served in a simple bowl, unlike many ramen and donburi dishes, and garnished with a pickled plum. The white tonkotsu (pork belly) broth, carefully simmered over a low heat, can be enjoyed until the very last drop. Hokkaido Ramen Santouka continues to use the same exact recipe, which fully brings out the umami of the ingredients, ensuring the signature mild and gentle flavour.
In 2014, we opened a Hokkaido Ramen Santouka outlet in Bellevue, Washington. We have since expanded through franchising, and currently have three outlets in Washington and Massachusetts. Faithful to the restaurant's founding ethos, we aim to further expand the outlets to introduce the contents of "washoku" the internationally acclaimed Japanese cuisine.
Hokkaido Ramen Santouka's broth is entirely handmade from scratch at the restaurant, including those outlets overseas as well as in Japan. The chef tries to use as little salt as possible and follows a meticulous and painstaking recipe. This ensures that the ramen embodies the founding principles by being delicious, healthy, and great for the family to eat.
Hokkaido Ramen Santouka aims to always deliver the same great taste, so that it continues to be loved by people around the world.